The 32nd Annual NCMATYC Conference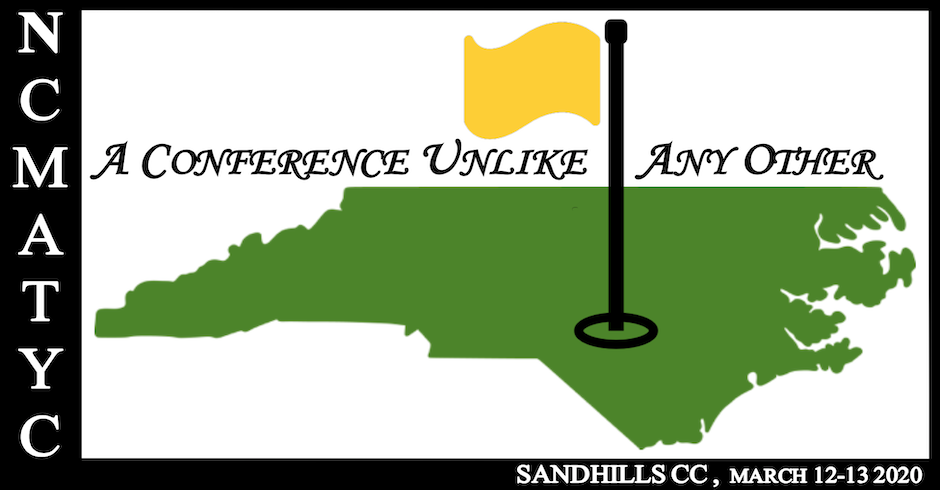 The 32nd NCMATYC conference will be held on the campus of Sandhills Community College, in Pinehurst, North Carolina.

Boasting one of the most beautiful community college campuses in the state of North Carolina, Sandhills Community College's main campus is nestled in the heart of the sandhills of North Carolina. With sprawling-green lawns, a beautiful fountain, and picturesque architecture, you'll have plenty to see both inside and outside of the classroom at this math-filled conference.

Attendees
Registration
Registration for the 2020 NCMATYC Conference is currently open. To register for the conference, use the following link: https://forms.gle/qNWCVC6xXufUonyU6.

The deadline for early registration for the NCMATYC registration is February 7, 2020.

No refunds will be given after Wednesday, February 19, 2019.
Travel Grant Awards
The 2018-2020 NCMATYC Board is currently accepting applications for Travel Grants to both the 2020 NCMATYC Conference. This year, the board is excited to offer six $200 grants (with free NCMATYC registration) to NCMATYC in Pinehurst, North Carolina.

To submit an application for the 2020 NCMATYC Conference Travel Grant use the following link: https://forms.gle/11L3Yapasx6pXRp5A. The deadline for NCMATYC Travel Grant Applications is Sunday, December 1, 2019.

Presenters
Submit a Proposal – Use this link to submit a proposal: https://forms.gle/8bT3m8HJqhqS1HB98. Proposals for presentations are due Monday, January 13, 2020.