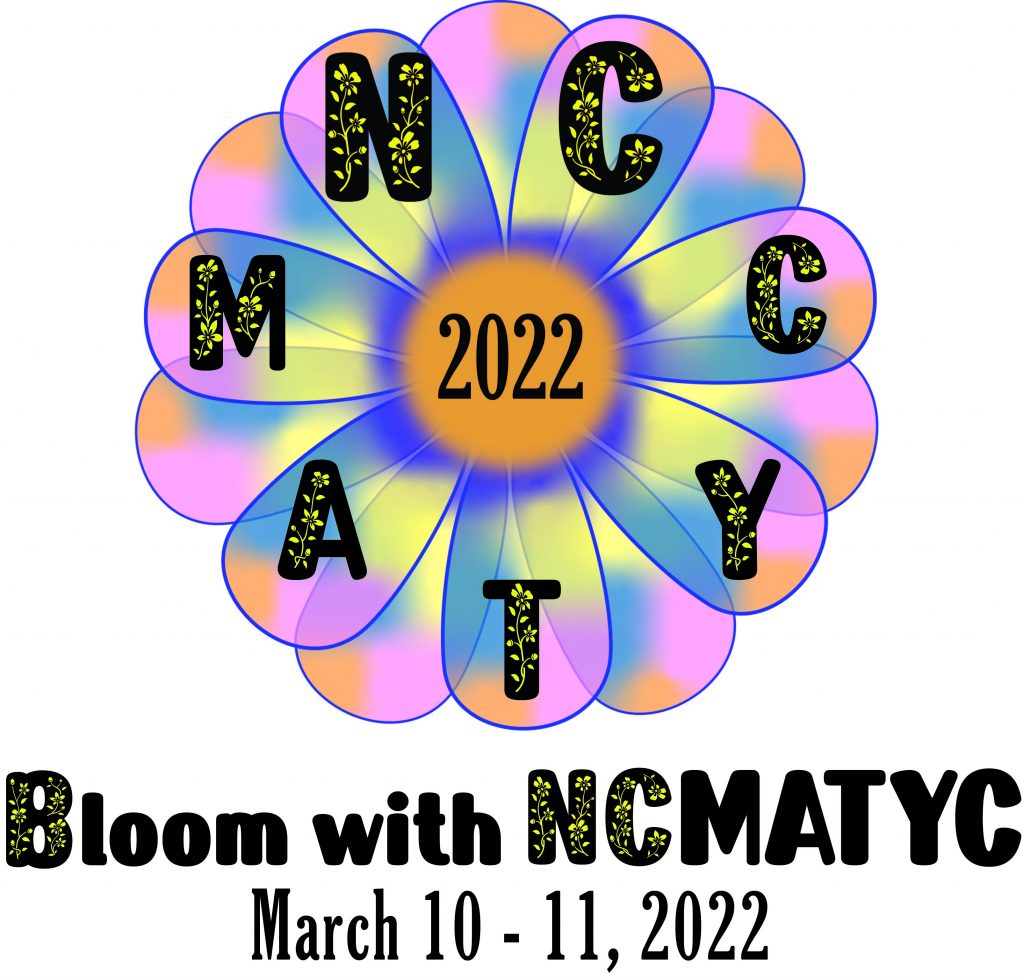 NCMATYC returns to in-person conference at Sandhills Community College
Due to the beautiful surroundings around Sandhills Community College, this year's conference theme is Blooming with NCMATYC. We hope you come to enjoy the surroundings and safely seeing your friends again.
Registration has shifted to onsite only.
Lodging: Rooms still available
Group rates have expired, but rooms are still available at all three conference hotels.
Hampton Inn & Suites Southern Pines-Pinehurst
200 Columbus Drive
Aberdeen, NC 28315
910-693-4330
$149.00 + taxes
Book Now: https://www.hilton.com/en/book/reservation/deeplink/?ctyhocn=SNPNCHX&groupCode=CHHNCM&arrivaldate=2022-03-09&departuredate=2022-03-11&cid=OM,WW,HILTONLINK,EN,DirectLink&fromId=HILTONLINKDIRECT
TownePlace Suites
205 Columbus Drive
Aberdeen, NC 28315
910-246-5080
$159.00 + taxes
Book Now: https://www.marriott.com/event-reservations/reservation-link.mi?id=1634670364322&key=GRP&app=resvlink
Hilton Garden Inn (This hotel is new, and in the same area as the other two.)
155 South Hill Road
Aberdeen, NC 28315
910-692-0801
$169.00 + taxes
Call the hotel and use the "NCMATYC Room Block" rate
Schedule
For a electronic copy of the program, click here.
The Sched site is here.
Wednesday:
6:00pm – 9:00 pm: Welcoming Social, sponsored by Pearson, at Leadmine Whiskey Bar + Kitchen, 132 W. Pennsylvania Ave, Southern Pines, NC
Thursday: SCHED
8:00 – 9:00 am: Check in and Registration
9:00 – 9:45 am: Opening Session
10:00 – 11:45 am: Presentations
12:00 – 12:30 pm: Lunch, sponsored by Pearson
12:30 – 1:30 pm: Keynote Speaker
1:30 – 2:15 pm: Business Meeting
2:30 – 4:15 pm: Presentations
6:00 – 9:oo pm: Evening Social, sponsored by McGraw Hill, at the Railhouse Brewery, 105 East South Street, Aberdeen, NC
Friday: SCHED
8:00 am – 9:45 am: Presentations
10:00 am – 11:00 am: Featured Speaker
11:00 am – 11:30 am Lunch sponsored by Cengage
11:30 am – 1:00 pm: Closing Session