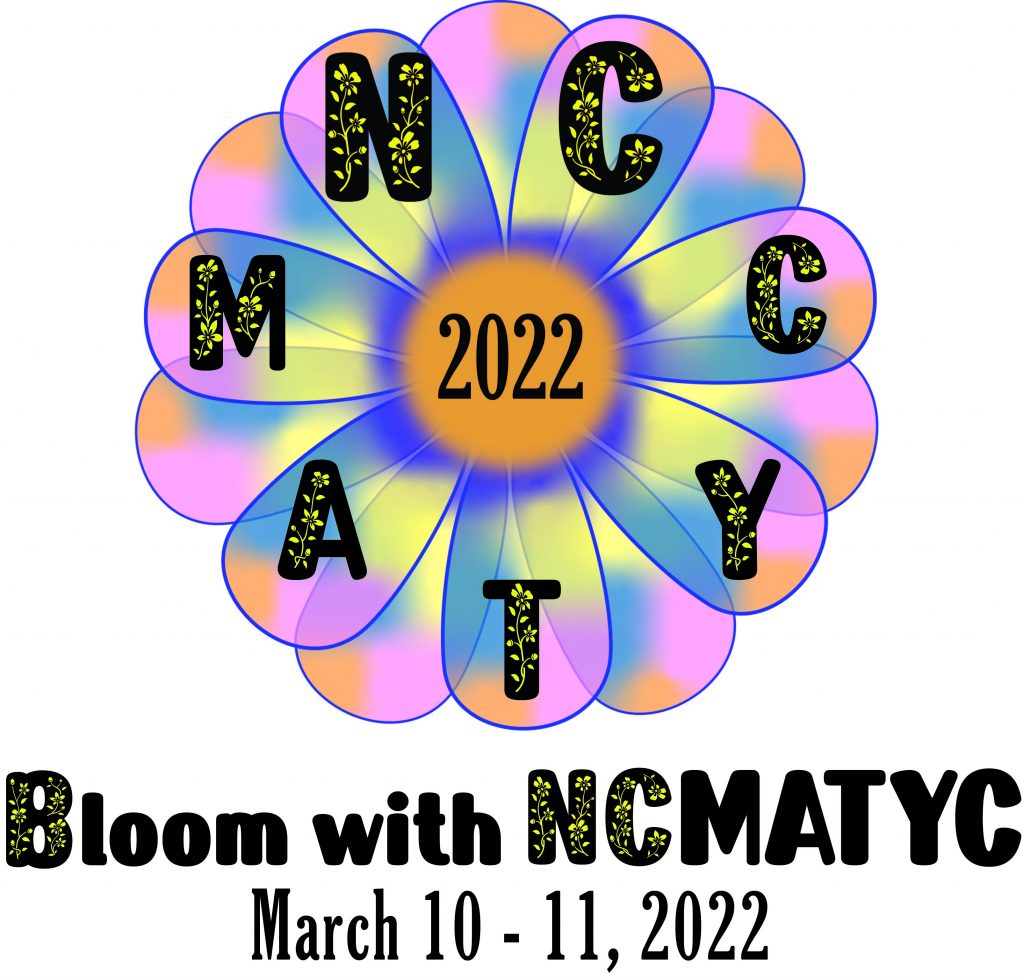 NCMATYC returns to in-person conference at Sandhills Community College
Due to the beautiful surroundings around Sandhills Community College, this year's conference theme is Blooming with NCMATYC. We hope you come to enjoy the surroundings and safely seeing your friends again.
Call for Proposals
We would like to invite you to make your proposal to present at the 2022 Conference. If you would like us to consider you proposal for a presentation, fill out the Google form at the link below. In additional to the usual topics, we encourage presentations that relate mathematics and nature.
The deadline for proposals is December 15, 2021.
Submit a proposal: https://forms.gle/N46DE6a46VL3uk1p6
Registration:
Register for the conference (presenters must register separately): https://forms.gle/GBhojEEBSwWhmpEe9
Travel Grants Awards
More information soon.
Lodging: Now booking
You have a choice of hotels this year, all in the same area. Each has its own link and price point. The rates below are good until 6:oopm EST, on Friday, February 11, 2022. At that time, any remaining rooms revert back to usual space and rate availability. (Lower rates might be available, but these rates allow cancellation until "6:00pm 24 hours prior to arrival".)
You can also call the hotel directly and use "NCMATYC Room Block" to identify yourself as part of the group.
Hampton Inn & Suites Southern Pines-Pinehurst
200 Columbus Drive
Aberdeen, NC 28315
910-693-4330
$149.00 + taxes
Book Now: https://www.hilton.com/en/book/reservation/deeplink/?ctyhocn=SNPNCHX&groupCode=CHHNCM&arrivaldate=2022-03-09&departuredate=2022-03-11&cid=OM,WW,HILTONLINK,EN,DirectLink&fromId=HILTONLINKDIRECT
TownePlace Suites
205 Columbus Drive
Aberdeen, NC 28315
910-246-5080
$159.00 + taxes
Book Now: https://www.marriott.com/event-reservations/reservation-link.mi?id=1634670364322&key=GRP&app=resvlink
Hilton Garden Inn (This hotel is new, and in the same area as the other two.)
155 South Hill Road
Aberdeen, NC 28315
910-692-0801
$169.00 + taxes
Link Coming Soon (You can still call the hotel and use the rate
Vendors
More information coming soon
Tenative Schedule
Thursday:
8:00 am – 9:00 am: Check in and Registration
9:00 am – 10:00 am: Opening Session
10:00 am – Noon: Presentations
Noon – 1:00: Lunch
1:00 – 2:00 Keynote Speaker
2:00 – 3:00 Business Meeting
3:00 – 5:00 Presentations
Friday:
8:00 am – 10:00 am: Presentations
10:00 am – 11:00 am: Keynote Lunch Speaker
11:00 am – Noon: Lunch
Noon – 1:00: Closing Session